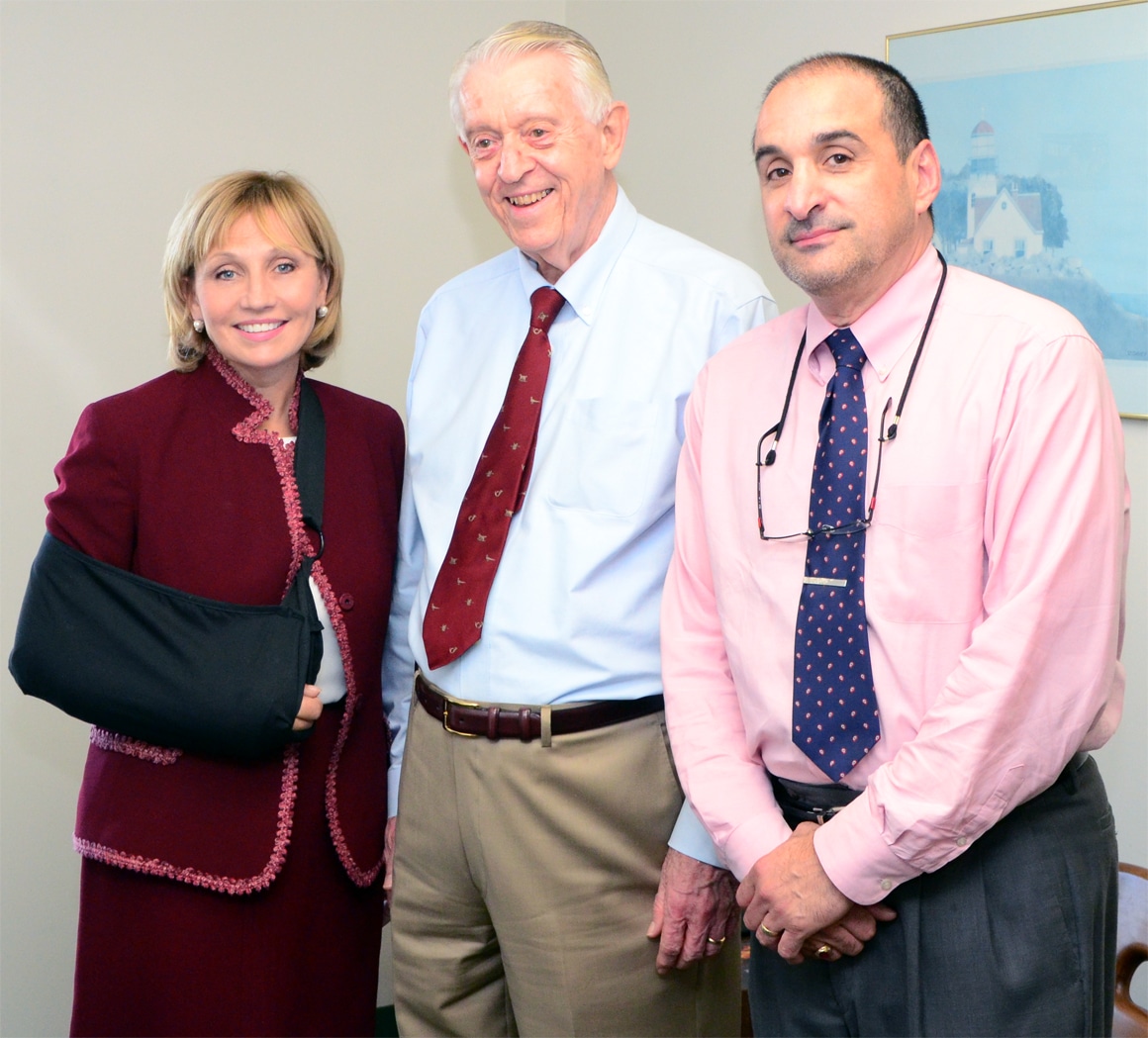 Office of the Governor: Industry Leader in Engineering Innovation Takes Bold New Approach
TRENTON, NJ – Acting Governor Kim Guadagno today continued her outreach to New Jersey's manufacturers with a visit to Zytron Control Products, Inc. in Ewing. The stop follows the Acting Governor's July Manufacturing Industry Roundtable, which provided leaders in the manufacturing industry with the opportunity to speak directly with State policymakers about critical concerns.
In business since 1985, next year Zytron will be celebrating its 30th year serving the process control community, designing, developing and engineering time, temperature, humidity, pressure and multi-function controls for commercial OEMs. Zytron's products, including its popular Series 120 control which has become a mainstay of the food service industry, power many industry leading brands. A bold new approach and a revamp of its production facility has revolutionized Zytron's manufacturing process, creating jobs and increasing production capacity to historic levels.
---

Companies like Zytron Control Products are a great example of our state's diverse manufacturing sector and the business savvy that allows them to remain viable, providing a wide range of products and services to customers around the country," said Acting Governor Guadagno. "We are committed to working with our state's manufacturers, and we applaud Zytron Control Products' continued growth in New Jersey."

---
After the implementation of the best practices in LEAN manufacturing, Zytron has streamlined its on-time deliveries, achieving a perfect on-time record while reducing its operating costs by nearly 30% and contributing to a nearly 40% increase in sales. "We could not be more happy with the transformation our company has experienced with the help of the NJMEP and look forward to another record breaking year in 2015," says John Wilkinson, President of Zytron Control Products, Inc.
A New Era for Zytron
Zytron looks forward to an expansion of its engineering staff which will add new capabilities, including the tighter integration of wireless technology and touch panel displays which will make their controls more dynamic and increase user friendliness. Already in place, software updates via their configurable product platforms allow for one control to potentially be "universal" to an OEM's entire product line, speeding new application development and reducing cost.
---

We are excited to host Acting Governor Guadagno and have her tour our facility," said John Wilkinson and George Sare, President and Materials Manager, respectively, of Zytron Control Products. "We are grateful for this administration's support and we look forward to being a member of New Jersey's business community for years to come."

---
Zytron is a proud partner with the State of New Jersey. Strategically located on the eastern seaboard, New Jersey is an economic hub of the Mid-Atlantic with manufacturing contributing more than $38 billion to the state's Gross Domestic Product and $32.8 billion in manufactured goods exports. This results in quick efficient transit of Zytron's goods and services anywhere in the country or around the world.